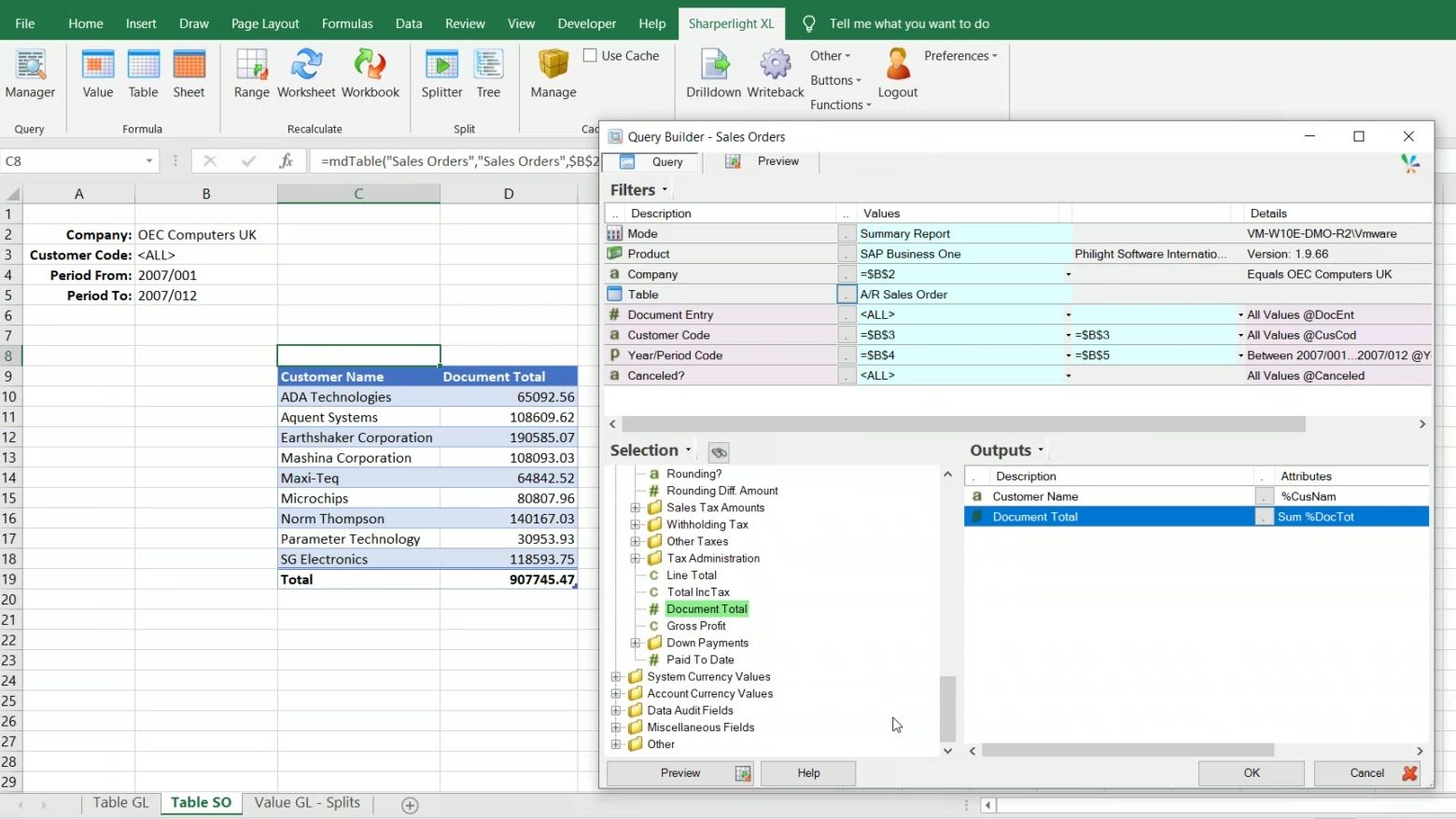 Sharperlight
---
Simplified Analytics and Reporting for Your Business Software
Sharperlight allows users to extract information from complex business systems by simplify the data structure into well organised folders. Users brings up the Query Builder in Excel, or as a standalone application, to build the query for the data to be extracted.
The results can then be drilled down to find the data that make up the numbers. The same query can be published to a website to allow users to access the data from within or outside of the network. Sharperlight also has a Data Write back feature to allow data and budgets to be written back to the SAP Business One system via the available APIs.
Contact Us Today
to find out more.
Write Backs
Getting Data into a system can sometimes be difficult. Having a write back capability from Excel allows the user to use a familiar interface to enter and validate data before uploading them to the system.
Sharperlight uses application APIs to safely call object methods and write data back with the standard method calls and checks offered by the system.
Sharperlight Features
There are many features of Sharperlight that cannot be easily demostrated on a static website.
Contact Us Today
to organise a demo to see Sharperlight in action and discuss about how Sharperlight can help your business.